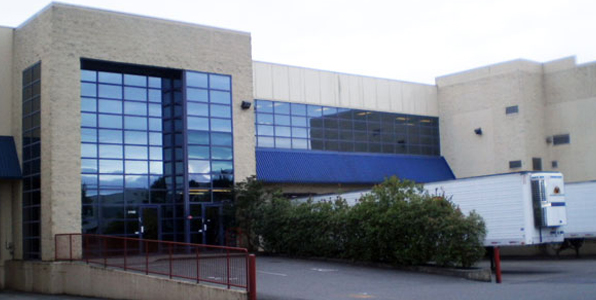 With 2 locations in British Columbia and 1 facility in Ontario, our further processing units are capable of producing fully cooked (ready to eat), par fried (ready to heat) and individually frozen poultry parts. Our Facilities in Cloverdale B.C. and Waterloo, Ontario both have the capability to make quality ground beef, chicken or turkey burgers.
In Abbotsford B.C., our 140,000 sq ft state of the art further processing and cooking facility features four full functioning production lines. Top of the line CFS & Koppens dual zone thermal fueled ovens featuring "Oven Roasted" cooking technology allows us to prepare fully cooked products to suit all of our customers' unique and innovative needs.
Our Waterloo, Ontario location features over 50,000 sq.ft. of production and storage with four manufacturing lines. Our Ontario unit has the ability to produce a wide range of Batter and Breaded products on a range of protein, cheeses, seafood and vegetable substrates with a total capacity to run up to 60,000kg/day of finished goods.
All of our Plants are federally inspected & HACCP certified.